Pinburgh 2012: Charity Benefit
The Pinburgh Match Play tournament directly benefits the Western Pennsylvania Humane Society. Each $10 roll of tokens pre-purchased at registration results in a $15 donation to the Western Pennsylvania Humane Society, while each $10 token roll purchased at the event results in a $5 donation. Each player is being invited to purchase at least $20 worth of tokens, resulting in a typical $30 donation per registered player.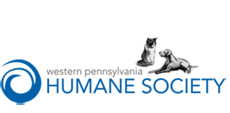 Each year, we produce a custom, collectible token for Pinburgh attendees only; this ultra-rare token will be included in each roll of tokens sold at the event (until we sell out!), but otherwise will not be put into circulation.
The Western Pennsylvania Humane Society is the premier open-door animal shelter in our region, and they help over 13,000 animals each year. PAPA has been a long-time supporter of WPHS over the years, and we are proud to make this deserving charity a strong focus of the Pinburgh Match Play tournaments.
You can read more about WPHS at their Web site.